Officers for Council Year 2021-2022
Our worthy officers of Council 11207.
Clint Atkins, GK
Grand Knight
This email address is being protected from spambots. You need JavaScript enabled to view it.
Russ Keller, PGK
Worthy Deputy Grand Knight
This email address is being protected from spambots. You need JavaScript enabled to view it.
David Szarko
Worthy Chancellor
This email address is being protected from spambots. You need JavaScript enabled to view it.
Thomas Deliduka, PGK
Worthy Recorder
This email address is being protected from spambots. You need JavaScript enabled to view it.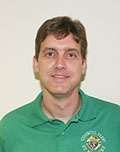 James Motter
Worthy Financial Secretary
This email address is being protected from spambots. You need JavaScript enabled to view it.
Jim joined the Knights in 1999 and received his 4th Degree in 2007. Besides being the Council's Financial Secretary he has also held the offices of Treasurer and Recorder. Jim married his wife, Maureen at Saint Patrick Church in 1988 and they have 2 children, Sarah and Daniel.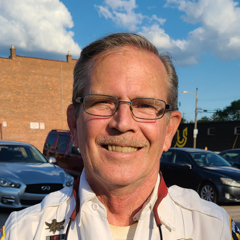 Bob Russell
Worthy Treasurer
This email address is being protected from spambots. You need JavaScript enabled to view it.
Gary Sheldon
Worthy Advocate
This email address is being protected from spambots. You need JavaScript enabled to view it.
Richard Mason, PGK
Worthy Warden
Richard has been with the Knights for over 50 years as well as a past Grand Knight. Richard has a servant's heart; he is always willing to help and support the council and the parish as a whole. He is a weekly usher and the head of two programs for the Knights: The 30 cans for 30 days and the annual parish coat drive.  Richard has been worthy warden for several years, we can always count on him to make sure we're all "safe at home".  Richard passed away on July 2, 2021. May Perpetual Light shine upon him and through the mercy of God, may he rest in peace.
Steve Wagner
Worthy Inside Guard
This email address is being protected from spambots. You need JavaScript enabled to view it.
Michael Piatt
Worthy Outside Guard
This email address is being protected from spambots. You need JavaScript enabled to view it.
Thomas Ryan, PGK
Worthy Trustee, Third Year
This email address is being protected from spambots. You need JavaScript enabled to view it.
Thomas also serves as our worthy Lecturer

Michael O'Keefe, Sr.
Worthy Trustee, Second Year
This email address is being protected from spambots. You need JavaScript enabled to view it.
Michael joined the knights in 1967 and in '68 did his 2nd and 3rd degree. He was married to his beautiful wife in 1966 and have 6 children, 4 boys and 2 girls. Michael worked for the Big Bear Bakeries for 28 years and after they were closed he worked for the City of Columbus as a Code Enforcement Officer for 20 years. Michael is now happily retired and is one of our primary ushers at St. Patrick Church.

Michael O'Keefe, Sr. passed away on July 3, 2022.
John Brandt
Worthy Trustee, First Year
This email address is being protected from spambots. You need JavaScript enabled to view it.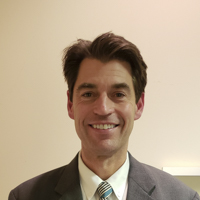 Robert B. Slater
Worthy Insurance Agent
This email address is being protected from spambots. You need JavaScript enabled to view it.