Officers for Council Year 2020-2021
Our worthy officers of Council 11207.

Robert McGonigle, GK
Worthy Grand Knight
This email address is being protected from spambots. You need JavaScript enabled to view it.
Robert McGonigle, a 4th Degree Knight, returned to the Roman Catholic Church in August 2006 after an absence of almost 34 years. He is in his second year serving as a Knight of Columbus. Robert married his wife Jennifer in 1971 and they have 2 children and 7 grandchildren. Robert has a BS in Social and Behavioral Sciences from The Ohio State University with a major in psychology and a minor in sociology. He studied toward his Masters in Secondary Education through the University of Phoenix. Robert enjoys serving the St. Patrick parish in many capacities.
Russ Keller, PGK
Worthy Deputy Grand Knight
This email address is being protected from spambots. You need JavaScript enabled to view it.
Fr. Stephen Dominic Hayes, O.P.
Worthy Chaplain
This email address is being protected from spambots. You need JavaScript enabled to view it.
Father Hayes is an itinerant preacher assigned to Saint Patrick Priory, Columbus Ohio. Father Hayes is a native of Boston, Massachusetts. Born in 1953, has seven brothers and sisters and rejoices in his Irish heritage. He holds an A.B. in Biology from Saint Anselm College, Manchester, New Hampshire; a J.D. from Boston University School of Law, and an S.T.B. From the Pontifical Faculty of the Immaculate Conception (the Dominican House of Studies) in Washington, DC. After practicing law for a few years, he entered the Dominican Order in 1982, made solemn profession in 1986, and was ordained a priest in 1988. Has served as a priest and pastor for the last 29 years in Ohio and Kentucky. In addition to parochial service, Father Hayes has had experience in retreat work, parish missions, pilgrimage direction, and as a spiritual director and confessor, as well as experience in Catholic radio and print media. He has for many years been active in the Knights of Columbus and the Ancient Order of Hibernians. He is particularly interested in Holy Scripture, sacramentology, and medieval Christian history
David Szarko
Worthy Chancellor
This email address is being protected from spambots. You need JavaScript enabled to view it.
Gary Sheldon
Worthy Advocate
This email address is being protected from spambots. You need JavaScript enabled to view it.
Clint Atkins
Worthy Recorder
This email address is being protected from spambots. You need JavaScript enabled to view it.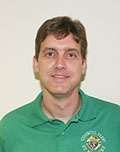 James Motter
Worthy Financial Secretary
This email address is being protected from spambots. You need JavaScript enabled to view it.
Jim joined the Knights in 1999 and received his 4th Degree in 2007. Besides being the Council's Financial Secretary he has also held the offices of Treasurer and Recorder. Jim married his wife, Maureen at Saint Patrick Church in 1988 and they have 2 children, Sarah and Daniel.

Larry Carstensen
Worthy Treasurer
This email address is being protected from spambots. You need JavaScript enabled to view it.
Larry Carstensen is the father of two girls and four boys and Papa to three grandchildren. He and his lovely wife Winifred have been attending St. Patrick's Church since their marriage in 1982. Larry has been a member of St. Patrick's council since 2008 and our council treasurer since 2009.
Richard Mason, PGK
Worthy Warden
Richard has been with the Knights for over 50 years as well as a past Grand Knight. Richard has a servant's heart; he is always willing to help and support the council and the parish as a whole. He is a weekly usher and the head of two programs for the Knights: The 30 cans for 30 days and the annual parish coat drive.  Richard has been worthy warden for several years, we can always count on him to make sure we're all "safe at home".
Steve Wagner
Worthy Inside Guard
This email address is being protected from spambots. You need JavaScript enabled to view it.
Thomas Ryan, PGK
Worthy Outside Guard
This email address is being protected from spambots. You need JavaScript enabled to view it.
Thomas Deliduka, PGK
Worthy Trustee, First Year
This email address is being protected from spambots. You need JavaScript enabled to view it.
John Brandt
Worthy Trustee, Second Year
This email address is being protected from spambots. You need JavaScript enabled to view it.

Michael O'Keefe, Sr.
Worthy Trustee, Third Year
This email address is being protected from spambots. You need JavaScript enabled to view it.
Michael joined the knights in 1967 and in '68 did his 2nd and 3rd degree. He was married to his beautiful wife in 1966 and have 6 children, 4 boys and 2 girls. Michael worked for the Big Bear Bakeries for 28 years and after they were closed he worked for the City of Columbus as a Code Enforcement Officer for 20 years. Michael is now happily retired and is one of our primary ushers at St. Patrick Church.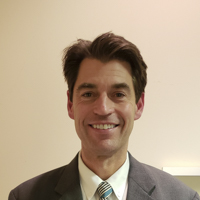 Robert B. Slater
Worthy Insurance Agent
This email address is being protected from spambots. You need JavaScript enabled to view it.
Richard Wade
Worthy District Deputy
This email address is being protected from spambots. You need JavaScript enabled to view it.
Richard Wade is a 4th Degree knight. He and his wife, Claudett are foster parents and have been for over ten year here in Ohio. Before that, they were fostering in North Carolina, where they had moved to live on a farm. Richard joined the Knights while in North Carolina and was Grand Knight of his council while down there. Richard brings years of experience helping others to his district to help the councils be successful.